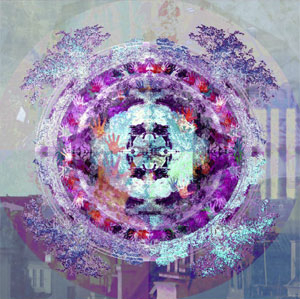 Creative Local Communities: Cultural Vitality and Human Rights
ISSN 1835 – 2776
This issue of the UNESCO Observatory refereed journal presents peer reviewed papers in the areas of cultural policy, cultural development, community-based arts, government and civil society, cultural diversity and cultural rights.
Authors come from Australia, Poland, Spain, Canada, the United States and India and examine the way policy and practice impacts on the cultural vitality of their regional and local communities.
Authors were asked to consider notions pertaining to:
pro-active planning for creative communities
the relationship between creativity and cultural expression on health and well being, and the ability of local communities to keep pace with change
the significance of freedom of expression and cultural rights, as an aspect of a broader human rights agenda
the impact of cultural vitality frameworks as necessary ingredients for the sustainability of local communities alongside economic, social and environmental concerns
The guest editors for Volume 1, Issue 2: 'Creative Local Communities: Cultural Vitality and Human Rights' are John Smithies, Director, and Kim Dunphy, Manager, of the Cultural Development Network, Melbourne, Victoria, Australia.
Background:
This issue takes its title and motivation from the declaration of the 2007 World Congress of United Cities and Local Governments in Jeju, Korea, that placed culture as a priority for cities, councils, local government associations and communities.
Declaration II. 'Act to promote all human rights and respect diversity in our cities and territories as a foundation for peace and development'. In this declaration, the Congress recognised 'that cultural policies form part of the different dimensions of good local governance in the same way as economic and social development or environmental protection'. United Cities and Local Governments represents more than 1,000 cities from more than 125 countries worldwide – and the organisation's membership is growing. Through its Agenda 21 for Culture, UCLG has established the first document with a worldwide mission that advocates an undertaking by cities and local governments for local cultural development. This leadership by a growing number of the world's cities provides an important balance between national agendas and the voice of local governments and communities.