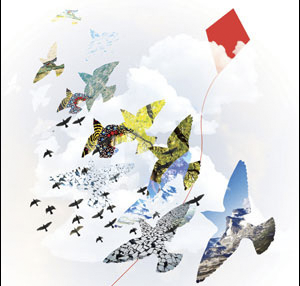 Youth Participation in the Arts
ISSN 1835 – 2776
Guest Editors
Rosalyn Black and Dr. Lucas Walsh
The Guest Editors, Rosalyn Black and Dr. Lucas Walsh from the Foundation for Young Australians invited papers that challenge or shed light on the participation of young people in the arts. The peer-reviewed papers selected for publication represent a wide range of disciplines, topics, research approaches, and countries of origin of authors. There is a particular focus on young people who position themselves not only as the target audience but as leaders and initiators of arts programs and initiatives. Important issues such as wellbeing, participation, education, identity and connectedness are brought together in this special issue.
The themes chosen were:
The use of the arts to engage young people, including innovative and culturally inclusive models of engagement
Patterns of youth participation in the arts
The experience of young people as leaders and initiators in the arts including arts organisation and management
Barriers to youth participation in the arts and strategies to overcome these
The perceptions of young people of the role of the arts in their lives.
FYA is an independent, non-profit organisation dedicated solely to young people. Their mission is for all young people to have the courage, imagination and will to shape their education and create social change. Their research program documents and promotes young people's capacity for active participation across all aspects of public life. It also provides a critical analysis of the ways in which young people and their participation are understood and approached.